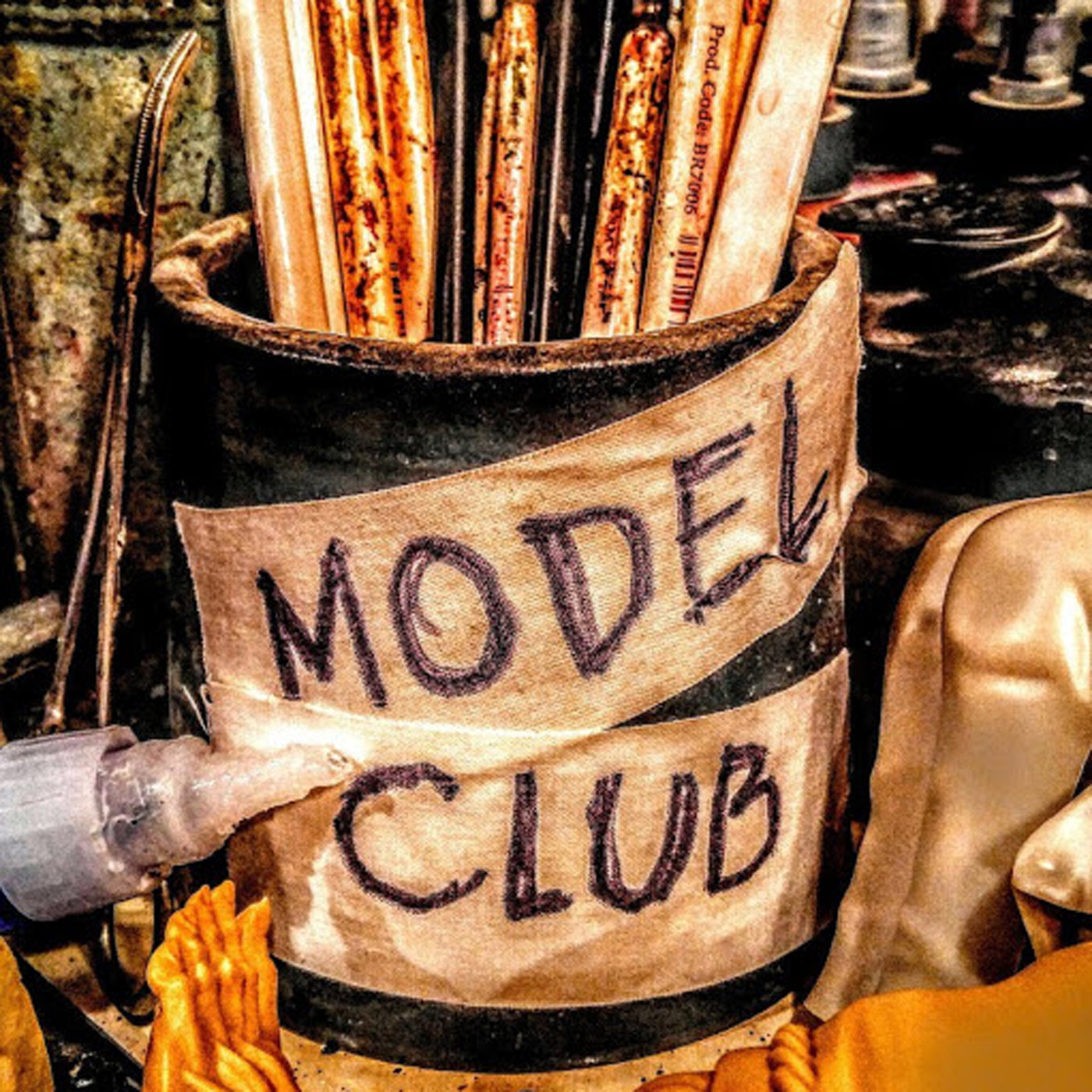 In this episode we were able to finally nail down both Terry J. Webb and David Fisher.
We chat about their baby, Amazing Figure Modeler Magazine. The magazine's history, their history together, the past, the future, going digital, Whoville, 3 ways and a bunch more. Whenever Terry is involved in any sort of conversation, you know you are in for a long but lovely ride. I highly suggest listening to/watching this episode in parts, it will make a great weekend companion while building your latest kit. Be sure to pick up the latest digital issue of Amazing Figure Modeler Magazine or any back issues you may be missing at www.amazingfiguremodeler.com
As for us, we touch on Mortal Kombat, some cool stuff we saw, eating a taco, Scott went on the road with me, more Yagher Army stuff a Cup Noodle model kit and a ton more! A highlight for me was unboxing and sharing my latest acquisition from StannArts - The Search For Luke! To pick up your own, commission David for a paintjob or anything else head over to their Facebook page - https://www.facebook.com/StannArtsModelKits or their Etsy shop - https://etsy.me/3u5I7CP
We have a Kong replacement head to give to a lucky winner. Send and email to modelclubtv@gmail.com with Kong in the subject line to enter. Pestilence Labs - https://www.facebook.com/mark.warthling
And don't forget we still have two Yagher Army cards to give away. You can still enter that as well by emailing as well to modelclubtv@gmail.com with Yagher in the subject line. If you entered last episode, you are still in the running, no need to enter again.
Thank you again to Monster Jones for the awesome box of stuff for one lucky winner! http://www.monsterjones.com/
Monster Model Review's Monster in Carbonite - https://www.youtube.com/watch?v=p0p-5bM0Z4E
For Charlie Robson's Superman kit group - https://www.facebook.com/groups/916077049194670/ 
Needful Things Jaws busts - https://bit.ly/3r3uoet
Jason Walker on YouTube - https://bit.ly/2YPSaOA